Upcoming for the week of April 10 are a diverse set of topics for the 88.5 KRFY Morning Show, broadcasting each Tuesday, Wednesday and Thursday. Airtime for each show is 8 a.m.

Tuesday, April 11: Hosts Phil Hough and Julie Kallemeyn pare it down to the essential skills, as they talk with Ed Buzbee and Jean Jones, organizers of the annual Between The Rivers Gathering, an extended workshop for those practicing ancestral skills for self sufficiency.  Airtime is 8 a.m., here on KRFY Community Radio.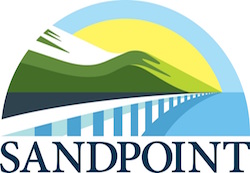 On Wednesday, April 12, the talk turns to traffic, and the major changes coming to downtown Sandpoint as all one-way streets revert to two-way plus the multi-year construction for the downtown. Sandpoint City Administrator Jennifer Stapleton will tell about the reversion and construction schedules – plus other city topics – with hosts Chris Bessler and Suzy Prez.
In a second segment, Becky Revak and Patricia Walker from the Panida Theater will be in with news and a rundown on upcoming events happening at our favorite historic downtown theater.  Tune in at 8 a.m.

Thursday, April 13, it's time to learn about the Bonner Community Food Bank, as director Debbie Love talks with host Jack Peterson about the food bank's ongoing work – and ever-present need in meeting community needs. That's at 8 a.m., here on on 88.5 KRFY.
Got a question for any of our guests? Our hosts love to ask questions from listeners during the interview. But you have to send those in advance! If you have a question for any of the guests scheduled on the KRFY Morning Show, give us a call at 265-2992 or email us right now. It's your radio station, too!