Here is what is coming up on the KRFY Morning Show for the week of July 17:
Tuesday, July 18: Join Morning Show hosts Julie Kallemeyn and Phil Hough and their guest Brian Johnson, wildlife officer with the Idaho Department of Fish and Game. His talk will be "bear awareness" – a timely discussion after a bear attack at Priest Lake this spring, and with huckleberry season gearing up. Airtime is 8 a.m. at 88.5 KRFY Panhandle Community Radio.
Wednesday, July 19: Join Morning Show hosts Jack Peterson and Carrie Logan. Their guests will be folks from the Bonner Historical Society. That's at 8 a.m here on 88.5 KRFY.
Wednesday bonus interview: At 9 a.m., join broadcaster Suzy Prez and her guests Karin Wedemeyer and Nichole Grimm, who will talk about a special collaboration between the Music Conservatory of Sandpoint and Uryadi's Village, an orphanage in Ethiopia founded and supported by Sandpoint residents.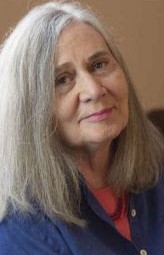 Thursday, July 20: Join Morning Show hosts Suzy Prez and Chris Bessler to hear their interview with Marilynne Robinson, Sandpoint native and Pulitzer prize winning author, who is in town to lead a discussion at 7 p.m. that evening at the Panida Theater The event will help launch the Reclaim Idaho initiative to strengthen education, protect public lands and extend health care in Idaho. Marilynne will be joined by Luke Mayville, Reclaim Idaho organizer. Airtime is 8 a.m.
GOT QUESTIONS? If you have a question for any of our interview guests, drop us an email at [email protected] or call and leave a message at 265-2992. Where possible, we will ask your questions ON AIR during the Morning Show interviews