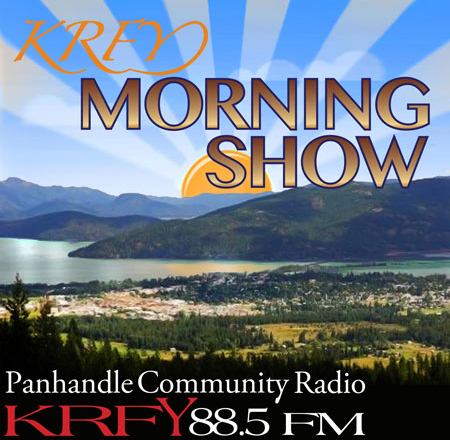 There's a terrific array of topics and guests on the KRFY Morning Show for the week of January 29. Catch our fascinating current event shows every Tuesday, Wednesday and Thursday live at 8 a.m., over the air at 88.5 – or right here via our "Live Stream" button at right. Can't tune in right at 8? Hear the recorded shows later each day, posted to our Podcasts page»
Tuesday, January 30: Join Morning Show hosts Phil Hough and Julie Kallemeyn as they speak with folks from the Sandpoint Nordic Club.  Air time is 8 a.m.,  on 88.5 KRFY.
Wednesday, January 31:  Morning Show hosts Suzy Prez and Chris Bessler will be talking with Shawn Woodward, Superintendent of the Lake Pend Oreille School District about the district's current work on the strategic plan and the survey for public input.  A second recorded interview with election officials, Charlie Wurm and Mike Rosedale will fill out the hour.  Tune in at 8 a.m., on 88.5 KRFY.
Thursday, February 1:  Morning Show hosts Jack Peterson and Jim Healey will take a backward glance at some of the musicians, singers, and songwriters that we lost in 2017.  Air time is 8 a.m., on 88.5 KRFY.