Coming up on the 88.5 KRFY Morning show for the third week of April is talk with a spectrum of community activists. Here's what is on tap: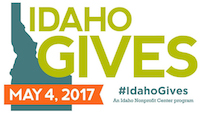 Tuesday, April 25: Join Morning Show hosts Phil Hough and Julie Kallemeyn as first they talk with Britta Mireley and Dennison Webb about Idaho Gives Day, coming May 4 across the state with opportunities to give to a host of local nonprofit organizations. In a second segment, Phil and Julie will interview Rich Crettol and Jack Dyck from the Community Resource Center, about how their organization seeks to link people with needed social services. Airtime is 8 a.m.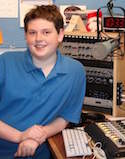 Wednesday, April 26: Morning Show host Suzy Prez has a special program in store, with Waldorf eighth grade student and KRFY intern Tom Carty will be sharing his exclusive interview with Sue Vogelsinger, a local resident who worked in the administration of President John F. Kennedy in the years up to and sadly including his death. Airtime is 8 a.m.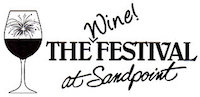 Thursday, April 27: Tune in to the Thursday edition of the KRFY Morning Show with hosts Jack Peterson and Jim Healey as they talk with Dyno Wahl, executive director of the Festival at Sandpoint, about the following night's Wine Festival at the Bonner County fairgrounds – plus planning for the 2017 Festival music series coming in August.  That's at 8 a.m. on 88.5 KRFY community radio.
Got a question for any of our guests? When feasible, we like to ask questions from our listeners! Send us your question in advance of the show and we'll try to ask it on air. Click to email us a question.