Here's what's coming up the week of February 11 – on the Morning Show on 88.5 KRFY. Airtime is 8 a.m. … but if you miss a show, you can hear a recorded podcast of it later in the day, on our Podcasts page on this website.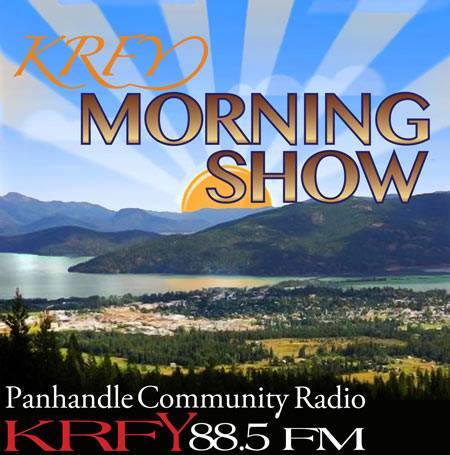 Tuesday, February 12: Join Morning Show hosts Julie Kallemeyn and Phil Hough as they visit with author Jack Nisbet about his new book:  "The Dreamer and the Doctor."  Airtime – 8 a.m.
Wednesday, February 13:  Morning Show hosts Suzy Prez and Chris Bessler will present a recorded interview with Idaho legislators:  Representative Dixon and Senator Woodward – with a mid-term legislative update. Airtime is 8 a.m.
Second Interview at 9 a.m. Join us as we chat with Lissa DeFreitas from Bonner General Health Community Hospice about the upcoming podcast series:  Living and Dying Well. 
Thursday, February 14: Hosts Jim Healey and Jack Peterson will visit with Dr. Brad Huhta about heart health. Airtime 8 a.m.
Got a question for any of our Morning Show guests? We like to ask questions from listeners, but you need to get it to us in advance of the show! Just drop us an email at [email protected] or call and leave a phone message at 208-265-2992.