Upcoming on the KRFY Morning Show, with airtime at 8 a.m. each day:
Tuesday, June 20: The topic is native plants – and two decades of activism raising community awareness about their importance – as hosts Julie Kallemeyn and Phil Hough talk with a trio from the Kinnikinnick Native Plant Society, members Rae Charlton, Ken Thacker and Gail Bolin. The society is at its 20-year anniversary in its mission to foster appreciation of the indigenous flora of North Idaho. Airtime is 8 a.m.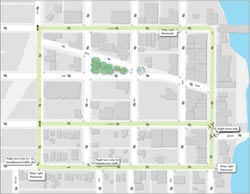 Wednesday, June 21: With the switch of Church Street on June 15, the big downtown Sandpoint streets switch-up to two-way traffic is complete – and that's the topic as Morning Show hosts, Chris Bessler and Suzy Prez interview Public Works Director Ryan Luttmann and Police Chief Corey Coon for insights on the streets reversion. And other city happenings, as well. Questions are invited, in advance, by email: Click to send in a question. Then tune in at 8 a.m.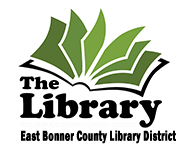 Thursday, June 22: Join hosts Jim Healey and Jack Peterson for a talk with Marcy Timblin and Suzanne Davis of the East Bonner County Library, which has its upcoming StoryWalk to get kids outside, reading as they follow a path that entices them into reading a book at at stops along the trail. Airtime is 8 a.m.
GOT A BURNING QUESTION FOR A MORNING SHOW GUEST? We always invite listeners to send in questions for our morning interview guests. We don't take call-in questions during the show, so you must drop us an email at [email protected]. We will ask your questions ON AIR during the Morning Show interviews.