Here's what's coming up the week of May 6 – on the Morning Show on 88.5 KRFY. Airtime is 8 a.m. … and if you miss a show, you can hear a recorded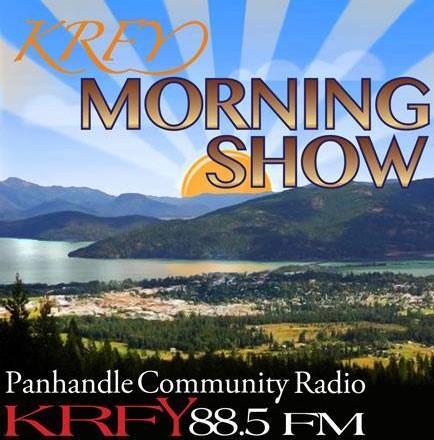 podcast of it later in the day, on our Podcasts page on this website.
Tuesday, May 7:  Join hosts Julie Kallemeyn and Phil Hough and their guest, Brian Johnson with the Idaho Fish and Game department.  He will give a spring update.  Airtime – 8 a.m.
Wednesday, May 8:  Wednesday Morning Show hosts Chris Bessler and Suzy Prez will present two interviews.  Ben Olson, with the Sandpoint Reader, will join the show to talk about bike safety on the road. A second interview with Ken Larson, Jennifer Brandenberg, and student Sophie Dignan will inform the listeners about the High School Aerospace Program. Airtime  – 8 a.m.
Thursday, May 9: Join Morning Show host, Jim Healey and his guests Karin Wedemeyer, and pianists Cody Moore and Levy Hill from the Music Conservatory at Sandpoint.  Airtime – 8 a.m.
Got a question for any of our Morning Show guests? We like to ask questions from listeners, but you need to get it to us in advance of the show! Call 208-265-2992 and leave a message or email us at [email protected]