Here's what's coming up the week of December 17 – on the Morning Show on 88.5 KRFY. Airtime is 8 a.m. … but if you miss a show, you can hear a recorded podcast of it later in the day, on our Podcasts page on this website.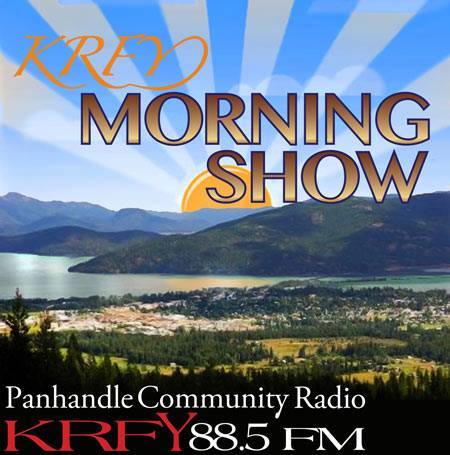 Tuesday, December 18: Hosts Julie Kallemeyn and Phil Hough will sit down with Kim Woodruff from Sandpoint City Parks and Recreation.  Tune in at 8 a.m.
Wednesday, December 19: Tune in as Morning Show hosts Suzy Prez and Chris Bessler talk with community faith leaders about THE REASON FOR THE SEASON.  Guests will be Pearl Whistler from the United Methodist Church, Eric Rust fro Cedar Hills Church, and Jason Gold from Regeneration Calvary Chapel.  Airtime is 8 a.m.
Thursday, December 20: Hosts Jim Healey and Jack Peterson will visit with Panhandle Animal Shelter executive director, Mandy Evans.  Airtime 8 a.m.
Got a question for any of our Morning Show guests? We like to ask questions from listeners, but you need to get it to us in advance of the show! Just drop us an email at [email protected] or call and leave a phone message at 208-265-2992.