Here's what's coming up the week of May 27 – on the Morning Show on 88.5 KRFY. Airtime is 8 a.m. … and if you miss a show, you can hear a recorded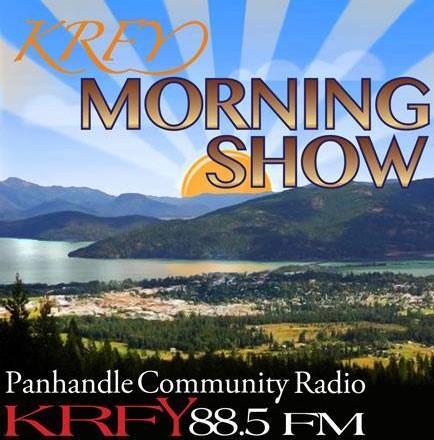 podcast of it later in the day, on our Podcasts page on this website.
Tuesday, May 28:  Join hosts Phil Hough and Julie Kallemeyn as they present Part Two – a review of local summer camps for children.  Airtime – 8 a.m.
Wednesday, May 29:  Join Wednesday Morning Show hosts Chris Bessler and Suzy Prez and their guests:  Susan Drumheller and Jean Vorheis with the Bay Trail Family Fun Run.  A second interview with organizers of the upcoming Chafe 150 Gran Fondo bike ride will also be presented.   Airtime  – 8 a.m.
Thursday, May 30: Join Morning Show hosts, Jim Healey and Jack Peterson and their guests for two interviews: Jim Zuberbuhler from the Long Bridge Swim, and Hanna Combs new executive director of the Pend Oreille Arts Council.  Airtime – 8 a.m.
Got a question for any of our Morning Show guests? We like to ask questions from listeners, but you need to get it to us in advance of the show! Call 208-265-2992 and leave a message or email us at [email protected]