Here's what's coming up the week of March 18 – on the Morning Show on 88.5 KRFY. Airtime is 8 a.m. … and if you miss a show, you can hear a recorded podcast of it later in the day, on our Podcasts page on this website.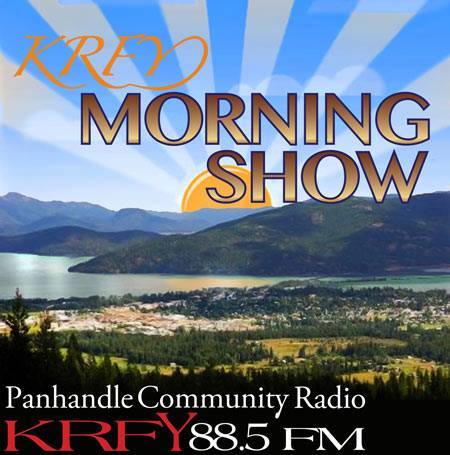 Tuesday, March 19: Join Morning Show host Julie Kallemeyn and her guests: Gail Bolin with the Ponderay Water Festival, and Laura Forsberg with the Fly Fishing film tour. Airtime – 8 a.m.
Wednesday, March 20:  Morning Show hosts Suzy Prez and Ryan Baumgartner.  They will be talking with students and teachers from the Sandpoint Waldorf School about the upcoming student play – Les Miserables.  Airtime 8 a.m.

Thursday, March 21: Host Chris Bessler will be visiting with Mandy Evans, director of the Panhandle Animal Shelter.  A second interview with Master Naturalists will also be presented. Airtime 8 a.m.
Got a question for any of our Morning Show guests? We like to ask questions from listeners, but you need to get it to us in advance of the show! Just drop us an email at [email protected] or call and leave a phone message at 208-265-2992.