Here's what's coming up the week of March 25 – on the Morning Show on 88.5 KRFY. Airtime is 8 a.m. … and if you miss a show, you can hear a recorded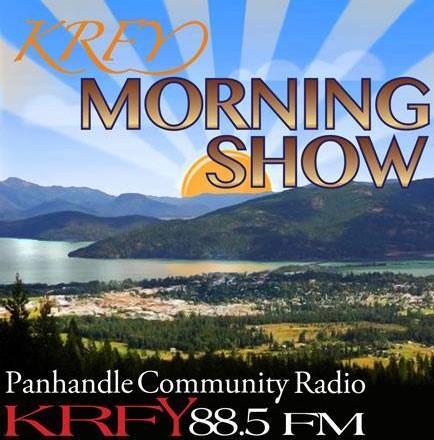 podcast of it later in the day, on our Podcasts page on this website.
Tuesday, March 26:  Join Morning Show host Julie Kallemeyn and her guest Bob Turner, organizer of the American Long Distance Hiking Association.  Bob will be talking about the upcoming North Idaho Ruck. Airtime – 8 a.m.
Wednesday, March 27:  Morning Show hosts Suzy Prez and Chris Bessler who will be talking with Bonnie Franklin and Sally Lowry from the Community Assistance League about the organization and their current grants and scholarship programs.  Second guest will be Shannon Williamson from Lake Pend Oreille Waterkeeper.  Airtime 8 a.m.
Thursday, March 28: Hosts Jim Healey and Jack Peterson will be interviewing Bob Over and Sherry Meekings from the University of Idaho Nonprofit Leadership Program. Airtime 8 a.m.
Got a question for any of our Morning Show guests? We like to ask questions from listeners, but you need to get it to us in advance of the show! Just drop us an email at [email protected] or call and leave a phone message at 208-265-2992.