Here's what's coming up the week of March 11 – on the Morning Show on 88.5 KRFY. Airtime is 8 a.m. … and if you miss a show, you can hear a recorded podcast of it later in the day, on our Podcasts page on this website.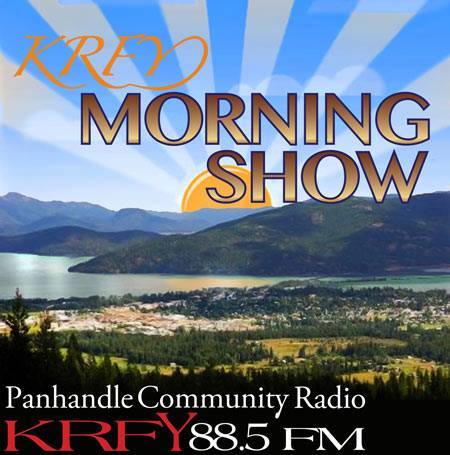 Tuesday, March 12: Join Morning Show hosts Julie Kallemeyn and Phil Hough as they present a recorded interview with students from the University of Utah with survey results on their 7B project.Airtime – 8 a.m.
Wednesday, March 13:  Morning Show hosts Suzy Prez and Chris Bessler will visit with local print journalist about the Levy vote results. A second recorded interview with administrators from the Forrest Bird Charter School will also be included. Airtime 8 a.m.

Thursday, March 14: Host Jim Healey will visit with Dyno Wahl, executive director of the Festival at Sandpoint, who will bring festival line-up news and updates. Airtime 8 a.m.
Got a question for any of our Morning Show guests? We like to ask questions from listeners, but you need to get it to us in advance of the show! Just drop us an email at [email protected] or call and leave a phone message at 208-265-2992.