Idaho Master Naturalists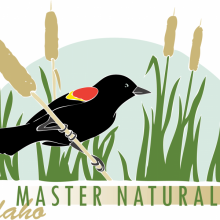 The Idaho Master Naturalist Program aims to develop a corps of well-informed volunteers to actively work toward stewardship of Idaho's natural environment.
Idaho Master Naturalists are people who enjoy outdoor recreation, bird watching, identifying plants and animals, gardening, and supporting conservation through volunteerism. Administered through ID Department of Fish and Game. 
Chapters exist in eight locations statewide (Sandpoint, Lewiston, McCall, Nampa, Boise, Idaho Falls, Pocatello, and Island Park). After attending 40 hours of education about Idaho's natural world, participants volunteer 40 hours of volunteer service.
Anyone who enjoys and appreciates Idaho's outdoors can be an Idaho Master Naturalist; teachers, hunters, recreationists, farmers, retired professionals, and . . . you!
Website
Address:
Phone: (208) 287-2906.