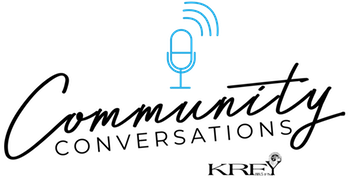 These Community Conversations are recorded interviews that air during KRFY's live-broadcast Morning Show. The Morning Show airs each Tuesday and Thursday at 8 a.m., and its most recent recorded interviews are subsequently available here as podcasts. For an archive of older podcasts go to the All Podcasts page.<
May 17, 2022: Interview with Kari Lee, founder of Sacred Cedars Wilderness School and primitive skills instructor, who participated in Season 9 of the "Alone" survival challenge that will air on History channel beginning May 26. Click to listen.
May 12, 2022: KRFY's Local Decision 2022 series for the May 17 primary concludes with this final set of interviews with the five candidates for District 1 Idaho Representative, Seat A.
– Candidate Adam Rorick. Click to listen.
– Candidate Mark Sauter. Click to listen.
– Candidate Travis Thompson. Click to listen.
– Candidate Cynthia Weiss. Click to listen.
Candidate Spencer Hutchings did not respond to invitations to interview.
May 10, 2022: Summer trail programs and activities, with Cori Callahan of Friends of Scotchman Peaks, Tom Dabrowski with Idaho Trails Association, Jason Welker of Pend Oreille Pedalers and Marcy Timblin of Kaniksu Land Trust. Click to listen»
May 5, 2022: KRFY's Local Decision 2022 series continues, with interviews for the District 1 Representative for Seat B, race. There are two Republican candidates in this race, but challenger Todd Engel declined the invitation to interview; only incumbent Sage Dixon is interviewed. Click to listen.
April 26, 2022: Garden Life for May is the program today, with a focus on the Farmer's Market. Click to listen.
–Bonus Interview with representatives of Sandpoint Leadership about their upcoming Cinco De Mayo event. Click to listen.
April 28, 2022: KRFY's Local Decision 2022 continues, featuring interviews with the five Republican candidates for Bonner County Commissioner in District 3:
– Candidate Dave Bowman. Click to listen.
– Candidate Richard Harter. Click to listen.
– Candidate Ron Korn. Click to listen.
– Candidate Luke Omodt. Click to listen.
– Candidate Brian Riley. Click to listen.
April 26, 2022: Two interviews on varying topics:
– Syringa Cyclery's Charles Mortensen tells about the upcoming May 7 gravel bicycling event, 3/4 Minus Cykletur 2022. Click to listen.
– NAMI Far North happenings and programs, with Dawn Mehra, president, and Amber Snoddy, past president. Click to listen.
April 21, 2022: KRFY's Local Decision 2022 continues, featuring interviews with the two Republican candidates for Idaho State Senate:
– Candidate Scott Herndon. Click to listen.
– Incumbent Jim Woodward. Click to listen.
April 19, 2022: Separate interviews to take it outdoors:
– Becca Rodack of Idaho Conservation League on upcoming Earth Day events. Click to listen.
– All about Dogsmile Adventures with Executive Director John Totten. Click to listen.
April 14, 2022: KRFY's Local Decision 2022 continues this week, featuring interviews with the three Republican candidates for District 1 Bonner County Commissioner:
– Incumbent Commissioner Jeff Connolly. Click to listen.
– Commissioner Candidate Randi Flaherty. Click to listen.
– Commissioner Candidate Asia Williams. Click to listen.
April 12, 2022: Two interviews on varying topics:
– A conversation about Disc Golf with Paul Stiller, designer of nationally-ranked Caliber Disc Golf. Click to listen.
– A conversation about  Project 7B, with  Carol Curtis. Click to listen.
March 29, 2022: Two interviews on Lake Pend Oreille:
April 7, 2022: KRFY's Local Decision 2022 kicks off for the May 17 primary, with interviews of candidates in contested county and legislative races. This week, interviews with the the three Republican candidates for Bonner County Assessor:
– Assessor candidate Grant Dorman. Click to listen.
– Assessor incumbent Donna Gow. Click to listen.
– Assessor candidate Jessi Webster. Click to listen.
April 5, 2022: Garden Life, a monthly broadcast co-hosted by the Two Julies, and featuring Dianne Green from Green Tree Naturals giving tips on seed starts. Click to listen.
March 31, 2022: Two interviews on current local topics:
– Hiring of a new superintendent of schools for Lake Pend Oreille School District, with Board of Trustees Chair Geraldine Lewis. Click to listen.
– The historic $7.5 million gift to the city for the new James E. Russell Sports Center, with City Administrator Jennifer Stapleton. Click to listen.
March 29, 2022: Two interviews on Lake Pend Oreille:
– Lake Pend Oreille Waterkeeper transition to the Idaho Conservation League, with Steve Holt and Carolyn Knaack of LPOW and Brad Smith and Becca Rodack of ICL. Click to listen.
– A "state of the lake" talk with Andy Dux, IDFG fisheries manager. Click to listen.
March 24, 2022: Two interviews on varying topics:
–  Kaniksu Land Trust with exec director Katie Cox. Click to listen.
– KRFY's youth program [email protected], with host Will Clark and Cedar Post advisor Will Love. Click to listen.
March 22, 2022: Tales from the Schweitzer ski patrol with patrol director Arlene Cook and assistant director Greg Gibson. Click to listen.
March 17, 2022: Preview of Idaho's May 17 primary election with info on candidates, plus two interviews:
– Chief county election officer, Clerk Michael Rosedale. Click to listen.
– Diana Dawson of new North Idaho Voter Services group that has formed to provide nonpartisan information for voters. Click to listen.
March 15, 2022: COVID and wildlife with Dr. Nicole Walrath, DVM and wildlife veterinarian; and Bruce Smith, science writer and wildlife biologist, retired from the U.S. Fish and Wildlife Service. Click to listen.
March 10, 2022: Two interviews with local groups:
– Community Assistance League's current community grants, with Jan Harrison. Click to listen.
– North Idaho Philharmonia upcoming concert series, with Jan Pellant, artistic director, and Margy Hogan, artistic orchestral manager. Click to listen.
March 8, 2022: Idaho Master Naturalists Dan Hailey and Patrick Meyers join Julie Kallemeyn to talk about the Master Naturalist program, upcoming classes, and the flora and fauna of North Idaho. Click to listen.
March 3, 2022: Update from First District legislators on the Idaho Legislature currently in session with, in sequence, Rep. Sage Dixon (initial interview); Rep. Heather Scott (interview starts at 20:15); and Sen. Jim Woodward (interview starts at 37:10). Click to listen.
March 1, 2022: Introducing a brand-new recurring segment called Garden Life, with hosts Julie Kallemeyn and Julie Perchynski. Click to listen.
February 22, 2022: Upcoming events for Friends of Scotchman Peaks, with Kelsey Maxwell, and the Lake Pend Oreille Waterkeeper with Carolyn Knaack. Click to listen.
February 17, 2022: A rebroadcast of the February 10 panel discussion on Bonner County planning and zoning with Milton Ollerton, county planning director; Don Davis, county P&Z commissioner; Susan Drumheller with Project 7B; and Susan Bowman of Keep Bonner County Rural. Click to listen.
February 15, 2022: Avalanche awareness, with Ryan Matz, director of the Idaho Panhandle Avalanche Center. Click to listen.
February 10, 2022: Panel discussion on Bonner County planning and zoning with Milton Ollerton, county planning director; Don Davis, county P&Z commissioner; Susan Drumheller with Project 7B; and Susan Bowman of Keep Bonner County Rural. Click to listen.
February 8, 2022: The season to date for the skinny skiers of the Sandpoint Nordic Club, with Executive Director Leanna Lynch. Click to listen.
February 3, 2022: Two interviews on performing and cinema arts comping to the Panida Theater:
– The Lake Pend Oreille Repertory Theater upcoming production of Young Frankenstein, with director Keely Gray.  Click to listen.
– Cinematographer Jimmy Matlosz, on upcoming showing of the film F.E.A.R. Click to listen.
February 1, 2022: A Schweitzer Mountain winter update with marketing manager Dig Chrismer. Click to listen.
January 27, 2022: The topic is Sandpoint City planning, with newly named city planner Amy Tweeten and City Administrator Jennifer Stapleton. Click to listen.
January 25, 2022: A winter wildlife update for our region, with T.J. Ross of the Idaho Department of Fish and Game. Click to listen.
January 18, 2022: American Heritage Wildlife Foundation, with Executive Director Kathleen St. Claire McGee and volunteer Diane Newcomer. Click to listen.
January 13, 2022: A look ahead to the just-begun 2022 session of the Idaho Legislature, with District 1 Sen. Jim Woodward and Reps. Heather Scott and Sage Dixon. The separate interviews run about 18 minutes each:
– Sen. Jim Woodward. Click to listen.
– Rep. Heather Scott. Click to listen.
– Rep. Sage Dixon. Click to listen.
January 11, 2022: The Lands Council, with Public Lands Program Director Adam Gebauer and Restoration Program Director Kat Hall. 36 minutes. Click to listen.
January 6, 2022: Discussion of the documentary showing at the Panida, "Reclaim Idaho," with filmmakers Laura Wing-Kamoosi and Jim Kamoosi, plus the group's co-founder Luke Mayville on the current Quality Education Act initiative. 38 minutes. Click to listen.
January 4, 2022: Interview with Round Lake State Park Manager Mary McGraw and Ranger Bart Gutke. 50 minutes. Click to listen.
December 30, 2021: Our annual recap of the biggest local news stories of the year, with journalists Lyndsie Kiebert-Carey of the Sandpoint Reader and Annisa Keith of the Bonner County Daily Bee. Click to listen.
December 28, 2021: Interview with new Program Coordinator Cori Callahan of Friends of Scotchman Peaks Wilderness. Click to listen.
December 23, 2021: KRFY's annual Reason for the Season edition of the Morning Show, with two interview segments:
– Interview with Cedar Hills Church Pastor Eric Rust and First Presbyterian Church Pastor Andy Kennaly. Click to listen.
– Mini-interviews with nine others giving their Christmas thoughts … including how the idea of Chrisolhanzaadanterluciagiving originated. Click to listen.
December 21, 2021: Interview with local author Sharon Kreider about her new novel, "Sylvie." Click to listen.
December 16, 2021: Interview with Jan Pellant of the newly formed North Idaho Philharmonia, which performs Friday at the Panida. Click to listen.
December 14, 2021: Interview with Lions Club President Janice Radar on the Toys for Tots Christmas campaign. Click to listen.
December 9, 2021: Two interviews as part of KRFY's 10th anniversary special broadcasts:
– Jeff Poole, part of the original circle that founded this community radio station, and also its first station manager. Click to listen.
– Charlie Parrish, an original supporter through Evergreen Realty, and current board president. Click to listen.
December 8, 2021: Two interviews as part of KRFY's 10th anniversary special broadcasts:
– Interview with KRFY underwriters and local brewers David Kosiba and Christina Stecher of Utara Brewing Company. Click to listen.
– Interview with KRFY underwriters and local coffeemen Rick and Randy Evans of Evans Bros Coffee. Click to listen.
December 6, 2021: Interview with Ursula Ruedenberg, member coordinator for Pacifica Foundation and Community Radio Network. Click to listen.
December 3, 2021: Interview with KYRS Thin Air community radio personnel, Station Manager Michael Moon Bear, and Program/Production Manager Dana Matthews. Click to listen.
December 2, 2021: Interview with new East Bonner County Library Director Viktor Sjöberg. Click to listen.
November 18, 2021: Two interviews on Panida happenings:
– New Panida personnel, managing director Veronica Knowlton and facilities manager Josh Meagher. Click to listen.
– Shook Twins Laurie and Katelyn on their upcoming Giving Thanks Concert. Click to listen.
November 16, 2021: Justine Murray and Matt Connery, who hiked the 900-plus-mile Idaho Centennial Trail to raise awareness for the Ethan Murray Fund, in memory of Justine's son, who was tragically shot by law officers while suffering a mental health crisis. Click to listen.
November 11, 2021: Observing Veterans Day, with Bonner County Veterans Service officer Bryan Hult. Click to listen.
November 9, 2021: The new Kaniksu Land Trust Folk School, with school coordinator Hilary Petterson and instructor Chloe Davis. Click to listen.
November 4, 2021: Two interviews on varying subjects:
– Music Conservatory of Sandpoint's new filmmaking program and coming open house, with executive director Karin Wedemeyer and program coordinator Tim Bangle. Click to listen.
– Daughters of the American Revolution's coming Veteran's Day program, with Julie Klerck of  the local DAR chapter. Click to listen.
November 2, 2021: The Deervember fundraiser with Cory Donenfeld of Northwest Autobody and Debbie Love of the Bonner Community Food Bank. Click to listen.
October 28, 2021: Pro and con discussion of the proposed Sandpoint 1% Local Option Tax, with city residents Clay Hutchison in support and Helen Newton opposing. Click to listen.
October 21, 2021: KRFY's Local Decision 2021 coverage continues, with interviews with the two candidates for Lake Pend Oreille School Board Zone 2 trustee:
– Candidate Jalon Peters. Click to listen.
– Incumbent Gary Suppiger. Click to listen.
October 19, 2021: New staff and upcoming programs from the Idaho Conservation League, with Ellie Hudson-Heck, conservation assistant, and Becca Rodack, community engagement assistant. Click to listen.
October 14, 2021: KRFY's Local Decision 2021 coverage continues, with interviews with three of the eight candidates for Sandpoint City Council:
– Candidate Wayne Benner. Click to listen.
– Candidate Arthur Bistline. Click to listen.
– Candidate Frytz Mor. Click to listen.
October 12, 2021: Elections and election security, with Idaho Chief Deputy Secretary of State Chad Houck. Click to listen.
October 7, 2021: KRFY's Local Decision 2021 coverage continues, with interviews with three of the eight candidates for Sandpoint City Council:
– Candidate, incumbent John Darling. Click to listen.
– Candidate Justin Dick. Click to listen.
– Candidate Luke Omodt. Click to listen.
October 5, 2021: The International Selkirk Loop with Executive Director Stephanie Sims. Click to listen.
September 30, 2021: KRFY's Local Decision 2021 coverage kicks off its series with interviews the first two of the eight candidates for Sandpoint City Council;
– Candidate Joel Aispuro. Click to listen.
– Candidate Jason Welker. Click to listen.
September 28, 2021: The proposed 1% Sandpoint Local Option Tax for parks and sidewalks, up for vote on Nov. 2, with city parks staffers Kim Woodruff and Maeve Nevins-Lavtar and City Administrator Jennifer Stapleton. Click to listen.
September 23, 2021: Two interviews on different topics:
– Erin Binnall of Bonner General Health with a community COVID-19 update. Click to listen.
– Cory Donenfeld of Northwest Autobody and Towing on customer appreciation. Click to listen.
September 21, 2021: IDFG biologist Ken Bouwens and Bill Love Jr., president of Trout Unlimited Panhandle Chapter, discuss "strategic mess" on Trestle Creek to improve fish habitat. Click to listen.
September 14, 2021: UI organic research center update, then apple mysteries of the Northwest with Kyle Nagy of University of Idaho, and David Benscoter, apple detective and discoverer of previously lost Northwest apple varieties. Click to listen.
September 9, 2021: Two interviews on art happenings:
– The Music Conservatory of Sandpoint's upcoming Songfest, with Thom Shepherd. Click to listen.
– The Pend Oreille Arts Council's upcoming Performing Arts Series with POAC board member Dyno Wahl. Click to listen.
September 7, 2021: Inland Northwest Permaculture Guild's
upcoming Convergence, with event host Ken Casler and Jason Smith, guild board member. Click to listen.
September 2, 2021: Two interviews on state and local issues:
– Luke Mayville of Reclaim Idaho on the recent Supreme Court ruling upholding the state's initiative process. Click to listen.
– Sandpoint Mayor Shelby Rognstad, City Administrator Jennifer Stapleton and Parks and Rec Director Kim Woodruff on a possible resort city 1% local option sales tax proposal to fund city parks, to vote on in the November 2 election. Click to listen.
August 31: Interview with Brad Williams, ride director for the Sandpoint Rotary's CHAFE 150 bike ride coming September 11. Click to listen.
August 26, 2021: Two interviews on events coming up this weekend:
– Ron Ragone from "Night of the Bards" at the Panida Friday-Sunday. Click to listen.
– Mary Costello of Rock Creek Alliance on annual party Friday at Matchwood. Click to listen.
August 24, 2021: Lake Pend Oreille Waterkeeper, with new associate director, Carolyn Knaack. Click to listen.
August 19, 2021: Two interviews on schools and education:
– Upcoming 2021-22 school year with LPOSD Superintendent Tom Albertson and Trustee Lonnie Williams. Click to listen.
– Panhandle Alliance For Education with new Executive Director Amy Longanecker. Click to listen.
August 17, 2021: Late summer/fall bird migration with Rich Del Carlo, local birder. Click to listen.
August 12, 2021: Three interviews on wildfire:
– Chris Schnepf, University of Idaho Extension Service forestry educator. Click to listen.
– Eric Morgan, United State Forest Service area fire management officer. Click to listen.
– Josh Harvey, Idaho Department of Lands fire management bureau chief. Click to listen.
August 10, 2021: Firespotting, with Idaho Department of Lands Lookout Coordinator Pam Aunan. Click to listen.
August 5, 2021: Two interviews on artful happenings in our town:
– Claire Christie of the Pend Oreille Arts Council on this weekend's annual Arts & Crafts Fair. Click to listen.
– Rob Talbott with Mattox Farm Productions about the Sandpoint Summer Music Series. Click to listen.
August 3, 2021: Wildlife rescue with Kathleen St. Claire McGee of the American Heritage Wildlife Foundation and Janie Veltkamp of the Birds of Prey Northwest. Click to listen.
July 29, 2021: The Festival at Sandpoint 2021 season, with  Executive Director Ali Baranski and Board President Bob Witte. Click to listen.
July 22, 2021: Two interviews on literary and music topics:
– Former mayor Paul Graves about his new children's book, "Sox Looks for Home." 21 minutes. Click to listen.
– Music Conservatory of Sandpoint co-founder and executive director, Karin Wedemeyer. 22 minutes. Click to listen.
July 15, 2021: Two interviews, on topics related to education:
– Debbie Critchfield, Republican candidate for State Superintendent of Public Instruction, during her swing through Sandpoint this month. Click to listen.
– Mel Dick and David Keyes of Sandpoint Rotary on the upcoming CHAFE 150 bike ride that raises money for education, plus other Rotary Club projects. Click to listen.
July 13, 2021: Panhandle fisheries report, with Luz Chase Bayless, Panhandle Trout Unlimited Bull; Tom Benson, fly fisherman and Master Naturalist; and Andy Dux, Idaho Fish and Game Fisheries manager. Click to listen.
July 8, 2021: Two interviews on different subjects:
– Jeff Bohnhof with PFLAG, telling about the organization and their upcoming Pride Festival. 17 minutes. Click to listen.
– Dr. Julie Gagnon, KRFY broadcaster and host of Gospel Music Mix – as well as owner of Eye Care For You, a KRFY Underwriter. 18 minutes. Click to listen.
July 6, 2021: Extinction of North Idaho's mountain caribou, with UI graduate students Chris Lamb and Jack Kredell. Click to listen.
July 1, 2021: Two interviews on different subjects:
– Ryanne Pilgeram, SHS grad and UI associate professor of sociology, discusses her new book, "Pushed Out: Contested Development and Rural Gentrification of the U.S. West," an account of the development that's occurred in Dover as a case study for other towns in the West. 40 minutes. Click to listen.
– Jim Zuberbuhler, director of the Long Bridge Swim on the upcoming, 26th annual swim coming August 7. 10 minutes. Click to listen.
June 29, 2021: Fourth of July events, with De Trenbeath of the Bonner County Gardeners Association and Tom Dabrowski, past president of the Sandpoint Lions Club. Click to listen.
June 24, 2021: It's "brothers in business" with two interviews:
– Cory and Eric Donenfeld of Northwest Autobody. Click to listen.
– Rick and Randy Evans of Evans Bros Coffee. Click to listen.
June 22, 2021: Friends of Scotchman Peaks Wilderness, with new NW Montana Coordinator Amy Pearson and Summer Programs Coordinator Henry Jorden. Click to listen.
June 17, 2021: Two segments, first an update recent court decisions on the proposed Rock Creek Mine with Mary Costello, the executive director of the Rock Creek Alliance; and support for individuals and families dealing with mental health issues, with Dawn Mehra, president of NAMI Far North, and Catherine Perusse, a certified counselor and treasurer of NAMI. Click to listen.
June 15, 2021: Outdoor recreation as therapy for veterans, with Kristi Bahr Ruben, recreation therapist at the Cheyenne VA Medical Center and writer on suicide prevention among veterans. Click to listen.
June 10, 2021: Review of 2021 Idaho Legislative session, with Sen. Jim Woodward, Rep. Sage Dixon and Rep. Heather Scott. Click to listen.
June 8, 2021: The Pacific Northwest Resilient Landscapes Initiative and other programs, with Cara Nielsen and Kristi Scott of the Idaho Community Foundation. Click to listen.
May 20, 2021: Local employers face critical shortages in hiring, exacerbated by the housing market. Roundtable discussion with Russ Bowen of Kodiak Aircraft; Justin Dick of Trinity at City Beach; Jill Bentley of Kochava; and Kate McAlister, president of the Greater Sandpoint Chamber. Click to listen.
May 18, 2021: A hike on the Centennial Trail to benefit the Ethan Murray Fund, supporting mental health, homeless and addiction services, with Justine Murray and Matt Connery. Click to listen.
May 13, 2021: Candidates for the Pend Oreille Hospital District Board of Trustees, with the two incumbents, Helen Parsons and Dr. Tom Lawrence, and the three challengers for those seats, Julie Berreth, Dodie Glass and Jessie Peters. Click to listen.
May 11, 2021: Kids' outdoor programs, with Gail Bolin, Waterlife Discovery Center; Bill Love, chapter president of Panhandle Trout Unlimited; and Luz Chase, TU Bull Trout Coordinator. Click to listen.
May 6, 2021: Library trustee candidates in upcoming May 18 election; separate interviews with Jeanine Asche, Amy Flint, Jalon Peters and Kathy Rose. Click to listen.
May 4, 2021: The Not One More Vet organization and the epidemic of suicides among veterinarians, with Dr. Celeste Boatwright and Dr. Laura Talaga. Click to listen.
April 29, 2021: It's a two-topic show, first with Keely Gray of the LPO Rep theater group; and then at the 20-minute mark, West Bonner County Schools Superintendent Paul Anselmo and Financial Manager Jennifer Anselmo on the upcoming West Bonner levy vote. Click to listen.
April 27, 2021: Fighting addiction, and treatment options, with Dr. Bob Rust and patient and friend, Allison. Click to listen.
April 22, 2021: It's a two-subject show: First segment is with Linnis Jelinek and Denise Stewart of the Sandpoint Community Resource Center; then Teresa Pesce and Keely Gray telling of the Art as Theater auditions. Click to listen.
April 20, 2021: Lake Pend Oreille Waterkeeper guests Steve Holt and Carolyn Knaak talk about LPOW's current happenings. Click to listen.
April 15, 2021: Aaron McMurray and Amy Voeller of the Innovia Foundation discuss the nonprofit group's grants to local organizations, plus Innovia's new 5% Transfer of Wealth campaign. Click to listen.
April 13, 2021: 'Tis the time of year when phenology takes front and center – that is, the "science of the seasons," observing the seasonal changes we can see in our plants and animals – and Erin Posthumus of the USA National Phenology Network gives a primer. Click to listen.
April 8, 2021: Going behind the scenes of the popular Songs Voices Poems show that airs weekly on KRFY, with show host Jackie Henrion. Click to listen.
April 6, 2021: City Nature Challenge and other upcoming offerings from the East Bonner County Library, with Mike Bauer from EBCL. Click to listen.
April 1, 2021: Panida Theater board member Jim Healey on free Easter films; plus local issues of growth, wise planning and the Zoom Boom with Project 7B advocates Susan Drumheller and Carol Curtis. Click to listen.
March 30, 2021: Trail Projects and the Idaho Trails Association, with ITA President Tom Dabrowski and new Executive Director Mel Vining. Click to listen.
March 25, 2021: Elder care during the COVID-19 pandemic, with Executive Director Suzanne Vega LPN, Resident Care Director Terri Gardner, and Resident Care Nurse Jennifer Adamson of the Bridge at Sandpoint Assisted Living. Click to listen.
March 23, 2021: Trout and their habitat, with Trout Unlimited Chapter President Bill Love, and new TU National Project Manager Erin Plue. Click to listen.
March 18, 2021: POAC and the Panida Theater, with Tone Lund, director and Dyno Wahl, production administrator for the Pend Oreille Arts Council, and Keely Gray from the Panida. Click to listen.
March 16, 2021: Winter Wildlands Alliance Programs, with Hilary Eisen, policy director and David Page, advocacy director of the Winter Wildlands Alliance. Click to listen.
March 11, 2021: Idaho Legislature, with District 1 Rep. Sage Dixon and Sen. Jim Woodward. Click to listen.
March 9, 2021: Spring fishery management update with Andy Dux, Idaho Fish and Game regional fishery manager. Click to listen.
March 4, 2021: Author and publisher Sandy Compton discusses his new book "The Dog With His Head on Sideways," and other topics. Click to listen.
March 2, 2021: Pend Oreille Chapter Idaho Master Naturalists, with board members Patrick Meyers and Mary Haley. Click to listen.
February 25, 2021: KRFY live broadcasts begin anew after pandemic hiatus, with show hosts Jim Healey, Mike Bauer, Don Childress and John Rohyans. Click to listen.
February 24, 2021: Senate Bill 1110 to stiffen requirements for state initiatives and referendums, with former Idaho Supreme Court Chief Justice Jim Jones and Reclaim Idaho co-founder Luke Mayville. Click to listen.
February 23, 2021: Kinnikinnick Native Plant Society and City Nature Challenge, with Preston Andrews of KNPS and Mike Bauer and George Gehrig, organizers of the Nature Challenge. Click to listen.
February 18, 2021: City of Sandpoint projects and news, with Mayor Shelby Rognstad and City Administrator Jennifer Stapleton. Click to listen.
February 16, 2021: Round Lake State Park and "Mustelids and More," with Park Manager Mary McGraw and Ranger Bart Gutke. Click to listen.
February 11, 2021: Community Assistance League and the Bizarre Bazaar, with CAL President Toni Sommer. Click to listen.
February 9, 2021: Bonner and Boundary County UI Extension programs, with Bonner Extension Educator Jennifer Jensen, Horticulture and Small Acreage Farms; and Boundary Extension Educator Kate Painter, Agriculture. Click to listen.
February 4, 2021: The Better Together Animal Alliance, aka the former Panhandle Animal Shelter – with Executive Director Mandy Evans, VP Board of Directors Kelli West and Storytelling Specialist Lisa Gerber. Click to listen.
February 2, 2021: Sandpoint Nordic Club, with president and head race team coach Ross Longhini, and board member and youth coach Renee Nigon. Click to listen.
January 28, 2021: The BGH COVID-19 Response Team, with  Director of Diagnostic Imaging Daniel Holland; and Trisha Mayhew, registered nurse for risk management. Click to listen.
January 26, 2021: Wildlife, with Kara Campbell, wildlife biologist and IDFG Panhandle regional communications manager. Click to listen.
January 21, 2021: COVID-19 and vaccine rollout, with Panhandle Health District public information officer, Katherine Hoyer. Click to listen.
January 19, 2021: Yellowstone to Yukon Conservation Initiative and Vital Ground Foundation, with Jessie Grossman of Y2Y and Mitch Doherty if VGF. Click to listen.
January 14, 2021: Lake Pend Oreille School District, with Superintendent Tom Albertson and Chief Financial Officer Lisa Hals. Click to listen.
January 12, 2021: Kaniksu Land Trust, with Executive Director Katie Egland, Conservation Director Regan Plumb and new Director of Communications Marcy Timblin. Click to listen.
January 7, 2021: District 1 legislators discuss the upcoming 2021 session, with Sen. Jim Woodward, Rep. Heather Scott and Rep. Sage Dixon. Click to listen.
January 5, 2021: Friends of Scotchman Peaks Wilderness 16th anniversary, with Kelsey Maxwell, FSPW Communications and Outreach Coordinator and Henry Jorden, FSPW Lincoln County Outreach Coordinator. Click to listen.
December 31, 2020: For the last day of the year, a fond (or not-so-fond) Year in Review with local journalists, Keith Kinnaird of the Daily Bee, and Ben Olson and Lyndsie Kiebert of the Sandpoint Reader. Click to listen.
December 22, 2020: Nonprofit funding partners for North Idaho, with United Way of North Idaho Executive Director Mark Tucker and Innovia Foundation Regional Engagement Manager Amy Voeller. Click to listen.
December 17, 2020: Our annual Reason for the Season show, examining the meaning of Christmas, this year with Pastor Lori Morton of First Lutheran Church, Father Sleeva Raju of St. Joseph's Catholic Church and Pastor Eric Rust of Cedar Hills Church. Click to listen.
December 15, 2020: Round Lake and Farragut state parks, with managers Mary McGraw and Liz Palfini. Click to listen.
December 10, 2020: Music Conservatory and its Fall Serenade radio show, with Karin Wedemeyer and John Fitzgerald. Click to listen.
December 8, 2020: Annual Audubon Christmas bird count with local coordinator Rich Del Carlo and Jon Isacoff, birder and Gonzaga University professor.  Click to listen.
December 1, 2020: Toys for Tots and Giving Tuesday, with Janice Radar of Sandpoint Lions Club, Steve Holt of Lake Pend Oreille Waterkeepers and Britta Mireley of Friends of Scotchman Peaks. Click to listen.
November 24, 2020: Schweitzer Mountain with Dig Chrismer, marketing manager. Click to listen.
November 19, 2020: Bonner Community Food Bank with Debbie Love, executive director. Click to listen.
November 17, 2020: Women who fight fires with Deb Flowers, USDA Zone Fuels assistant fire management officer, and Megan Saylors, Redmond Hotshots squad leader. Click to listen.
November 12, 2020: Gateway and Natural Amenity Region Initiative, or GNAR, with founder (and SHS grad) Danya Rumore. Click to listen.
November 10, 2020: Thru hiking, with author and hiker Derick Lugo, and Britta Mireley of Friends of Scotchman Peaks Wilderness. Click to listen.
November 5, 2020: Election recap and analysis of results in local races, with Zach Hagadone of the Sandpoint Reader and Bill Davis of the Bonner County Daily Bee. Click to listen.
October 29, 2020: Halloween special radio show and production, with Ricci Witte, Kate McAlister and Jack Peterson. Click to listen.
October 27, 2020: Public Lands 101, with Holly Weiler of the Washington Trails Association and writer for Out There Outdoors magazine. Click to listen.
October 22, 2020: Pine Street Woods nordic event, with Allison France of the Sandpoint Nordic Club and Rick Price, Pine Street Woods Outdoor Center Coordinator. Click to listen.
October 20, 2020: Fall fisheries update, with Andy Dux, Idaho Department of Fish and Game regional fishery manager. Click to listen.
October 15, 2020: Idaho House Seat B candidates, with incumbent Republican Sage Dixon, Democrat Stephen Howlett and write-in candidate Dan Rose. Click to listen.
October 13, 2020: Feral cats, with Devin Laundrie and Dr. Emily Pellatt of Panhandle Animal Shelter, plus Sandpoint animal control officer Angela Tennison. Click to listen.
October 8, 2020: District 1 Bonner County Commissioner candidates, incumbent Republican Steven Bradshaw and Democratic candidate Steve Johnson. Click to listen.
October 6, 2020: Panida Theater with Foster Cline, Panida board secretary; Teresa Pesce, board member; Patricia Walker, executive director. Click to listen.
October 1, 2020: Bonner County Sheriff candidate interviews, with Democratic candidate Cindy Marx. Incumbent Republican Daryl Wheeler did not participate. Click to listen.
September 29, 2020: Fall recreation with Tammy Campbell, Gary Scruggs and Charles Mortensen. Click to listen.
September 24, 2020: District 1 Legislature candidate interviews, with Senator Jim Woodward and Representative Heather Scott; their opponents declined to participate. Click to listen.
September 23, 2020: Special edition on the 2020 Census, provided with support from the LOR Foundation. Interviews with Misty Slater of U.S. Census Bureau; Ponderay Mayor Steve Geiger; Dover Mayor Mike Davis; and Sandpoint Mayor Shelby Rognstad. Click to listen.
September 22, 2020: Adventure Cats, with editor Laura Moss. Click to listen.
September 17, 2020: Veterans Services with Bonner County Veteran Services Officer Bryan Hult. Click to listen.
September 16, 2020: Special edition on the 2020 Census, provided with support from the LOR Foundation. Interviews with Misty Slater of U.S. Census Bureau; County Commissioner Dan McDonald; LPOSD Superintendent Tom Albertson; and State Senator Jim Woodward. Click to listen.
September 15, 2020: Cross-country bike ride, with rider Mel Dick on the road. Click to listen.
September 10, 2020: How, when and where to vote for the November 3 election, with Bonner County election officers Michael Rosedale and T.J. Eidler; and National Voter Registration Day September 22 with East Bonner County Library's Mike Bauer. Click to listen.
September 8, 2020: Leave No Trace outdoor practices, with Ben Lawhon of the Center for Outdoor Ethics. Click to listen.
September 3, 2020: Proposed changes to the Bonner County mining ordinance that would eliminate public hearings on certain mining-related operations, with Carol Curtis of Project 7B and Jonna Plante of Citizens Against Linscott Interstate Asphalt Plant. Click to listen.
September 1, 2020: Gardening and plant ideas from Janae Dale of Bonner County Gardeners and Preston Andrews with Kinnikinnick Native Plant Society. Click to listen.
August 27, 2020: Local COVID 19 update, with nurse practitioners Nichole Grimm and Cynthia Dalsing, and Erin Binnall of Bonner General Health. Click to listen.
August 25, 2020: Online trail mapping resources, with Joshua Simpson, the Wilderness, Trails and Recreation Manager for Payette National Forest; and Pam Bond, Idaho Trails Association. Click to listen.
August 20, 2020: Local author Mindy Cameron on her new book "Leaving the Boys." Click to listen.
August 18, 2020: Local Wildlife Management Areas with Idaho Fish and Game's Kiira Siitari and Robert Akins. Click to listen.
August 13, 2020: Lake Pend Oreille School District reopening plan, with Tom Albertson and Andra Murray. Click to listen.
August 11, 2020: East Bonner Library, with Judy Meyers and Kimber Glidden. Click to listen.
August 6, 2020: Rock Creek Mine, with Mary Costello and John Edwards of Rock Creek Alliance. Click to listen.
August 4, 2020: Precious pollinators, with Xerces Society conservation biologist Rich Hatfield. Click to listen.
July 30, 2020: Behind the scenes at KRFY, with broadcasters Jim Healey and Bernie Moser. Click to listen.
July 28, 2020: Wildlife research technology, with PhD's Sophie Gilbert of University of Idaho and Mark Ditmer, University of Michigan. Click to listen.
July 23, 2020: Invest in Idaho initiative, with Luke Mayville and Rebecca Schroeder of Reclaim Idaho. Click to listen.
July 21, 2020: Summer reads, with Marcia Vanderford of Vanderford's Books and Vanessa Velez from East Bonner County Library. Click to listen.
July 16, 2020: Community COVID response and status with nurse practitioners Nicole Grimm and Cynthia Dalsing. Click to listen.
July 14, 2020: North Idaho wildlife with Brian Brooks from the Idaho Wildlife Federation. Click to listen.
July 9, 2020: Behind the scenes at KRFY, with broadcasters Jackie Henrion and John and JoAnn Rohyans. Click to listen.
July 7, 2020: Panhandle Forest Collaborative, with Ben Irey of the National Forest Foundation and Liz Johnson-Gebhardt, Priest Community Forest Connection. Click to listen.
July 2, 2020: Downtown since COVID-19, with Deanna Harris of Sharon's Hallmark; Justin Dick of Trinity at City Beach and Jalapeño's Mexican Restaurant; Lindsey Larson of Larson's Department Store; Shery Meekings of Creations and Carousel on the Cedar Street Bridge; and Claire Christy of POAC. Click to listen.
June 29, 2020: Lake Pend Oreille Waterkeeper, with Steve Holt and Travis Dickson. Click to listen.
June 25, 2020: Ospreys and raptors with Janie Veltkamp of Birds of Prey Northwest. Click to listen.
June 23, 2020: Trail talk with Tom Dabrowski of Idaho Trails Association plus Britta Mireley and Autumn Lear of Friends of Scotchman Peaks Wilderness. Click to listen.
June 16, 2020: Summer camps, with Cami Murray of Kaniksu Land Trust and Tim Corcoran of Twin Eagles Wilderness School. Click to listen.
June 11, 2020: Panhandle Animal Shelter with Mandy Evans. Click to listen.
June 9, 2020: Upper Pack River Market with Barbara Nunke; and Gear Talk with Liz Thomas and Naomi Hudetz. Click to listen.
June 4, 2020: Primary election results, with Bonner County chief election officer Michael Rosedale; Sandpoint Reader editor Zach Hagadone; and Bonner County Daily Bee publisher Bill Davis. Click to listen.
June 2, 2020: Hiking and biking trails, with Herbert Klein of Monday Hikers; and bicyclists Mel Dick of CHAFE 150, Charles Mortensen of 3/4 Minus Cycletur; and Jason Welker, Pend Oreille Pedalers. Click to listen.
May 26, 2020: Open for Business segment with Charles Mortensen of Syringa Cyclery; Round Lake State Park Manager Mary McGraw and Ranger Bart Gutke. Click to listen.
May 21: City matters, with Sandpoint Mayor Shelby Rognstad and City Administrator Jennifer Stapleton. Click to listen.
May 19: Open for Business segments with Diane Green of Greentree Naturals, Kathy Osborne of Co-op Country Store. Click to listen.
May 14: State Representative District 7 primary candidates, Republican, Cornel Rasor and Charlie Shepherd. Click to listen.
May 12: 'Open for Business' talk with Sandpoint Chamber President Kate McAlister; International Selkirk Loop director Stephanie Sims. Click to listen.
May 7: State Representative District 1 primary candidates, Republican, incumbent Sage Dixon and challenger Gary Suppiger. Click to listen.
May 5: Mental Health Awareness Month, with Amanda Thomas of Integrative Approach; Joy Jansen, Lake Pend Oreille School District; Dion Heller, Bonner County Youth Mental Health Collaborative. Click to listen.
April 30: Bonner County Commissioner primary candidates, Republican, incumbent Steven Bradshaw and challenger Butch Horton. Click to listen.
April 28, 2020: Growing season with Dennis Moore of The Flower Farm and Kellie Burt from the Sandpoint Farmers Market. Click to listen.
April 23, 2020: Economic impacts of COVID-19. Kate McAlister of the Sandpoint Chamber; Andrea Marcoccio of Bonner County EDC; Brad Williams of WSS CPAs; Aaron McMurray, Innovia Foundation. Click to listen.
April 21, 2020: Recreation options in the age of COVID. Katie Egland Cox of Kaniksu Land Trust; Jeff Thompson of North Idaho Trails Coalition; Jennifer Stapleton, City of Sandpoint. Click to listen.
April 16, 2020: Dr. Hans Hurt of Bonner General Health; Bonner County Clerk Michael Rosedale and Elections Supervisor Charlie Wurm. Click to listen.
April 14, 2020: Kiira Siitari of Idaho Department of Fish and Game. Click to listen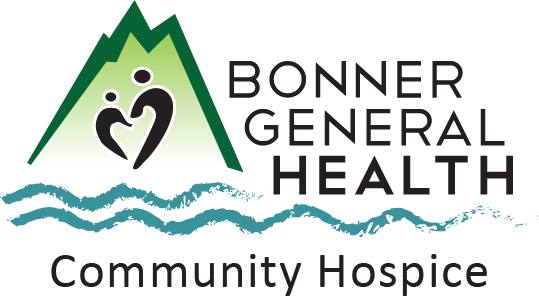 On Living and Dying Well: Series presented by Lissa DeFreitas from Bonner Community Hospice.
Special event podcasts: KRFY broadcasters occasionally get out into the community for remote live broadcasts at events, for which we provide the reported podcasts here.
Water Is Life: A four-part series dedicated to "water".  Listen and explore the many aspects of "water" featuring interview with experts in science, health, and environment  –  locally and globally.
Between the Notes: In this series, host Suzy Prez dives into the lives and minds of musicians, featuring live interviews and original music with songwriters and singers locally, and from across the country.
Sept 26, 2017: Local singer-songwriter Devon Wade»
Sept 1, 2017: Honeysuckle»
Mar 17, 2017: Local singer-songwriter Mike Wagoner»
Mar 7, 2017: Portland's Anna Tivel with Josh Hedland»
Jan 17, 2017: 'Paranormal Daves,' aka Dave Hussey and Dave Gunter»
Nov 30, 2016: Psychedelic surf doom, The Moods»
Oct 6, 2015: Local musicians Baregrass»
June 26, 2015: Singer-storyteller John Craigie»
June 24, 2015: Local duo Owen & McCoy»
May 19, 2015: Local duo Rough Shod»
May 13, 2015: Holly McGarry and Honeysuckle»
May 5, 2015: Singer and songwriter Justin Landis»
Apr 28, 2015: Singer and songwriter Patrice Webb»
Apr 21, 2015: Singer and songwriter Justin Lantrip»
Apr 14, 2015: Tammy & Dave Gunter, Bridges Home»
Apr 7, 2015: Singer, songwriter, poet Jackie Henrion»
KRFY's Live & Local: Airing Tuesdays 7-8 p.m., host Suzy Prez explores the North Idaho music scene in open mic style, with interviews and live songs from local and visiting musicians.
Nov. 1, 2016: Local singer-songwriters Kevin Dorin and Pete Hicks»
Oct. 11, 2016: Touring Portland singer-songwriter Jeffrey Martin»
Sept. 23, 2016: Luminescent local singer-songwriter Holly McGarry»
Aug. 29, 2016: Singer-songwriter Tara Velarde»
May 13, 2016: Frequent visiting musician, writer and storyteller John Cragie»
March 28, 2016: Missoula's musical duo Nate Vernon and Bethany Joyce of Ovando»
March 28, 2016: Local singer-songwrier Jake Robin»
March 22, 2016: Local singer-songwriter Emily Baker»
March 8, 2016: Local singer-songwriters Rob Kincaid & Amy Craven»
March 1, 2016: Local guitarists and songwriters Dave Hussey & Bruce Bishop»
Feb. 23, 2016: Local singer-songwriter Patrice Webb»
Feb. 16, 2016: Local musicians Kevin Dorin and Pete Hicks»
Feb. 9, 2016: Songwriter, and singer since the 1960s, Ken Mayginnes»
Feb. 2, 2016: Local duo Roughshod, Desiree Aguirre and Fiddlin' Red»
Jan. 26, 2016: Music, talk with Beth Pederson and Betsy Hammett»
Jan. 19, 2016: From The Groove Black, local musician Brandon Waterson»
Jan. 12, 2016: Locals Ben Olson, Cadie Archer and Vance Bergeson»
Jan. 5, 2016: Singer-songwriters Josh Hedund and Justin Landis»
KRFY Interviews: Our broadcasters often welcome community figures, musicians, artists and guests into the station for live interviews. We post the podcasts for listeners to hear at their convenience. Click to listen:
Thinking Outside the Box: Sandpoint's Ken Casler produces this original show airing Wednesdays at 6:30 p.m. Ken and guests explore topics on holistic living, healing and health, with discussions that "go beyond the norm and into the unknown." Click to visit his website, or click to hear podcasts: