88.5 KRFY Community Radio is on the air, twenty four hours a day – seven days a week, with the help of the automation programs:  Radio Logik DJ and Scheduler.
This week on COMMUNITY CONVERSATIONS at 8 a.m. Tuesday and Thursday on 88.5 KRFY Community Radio.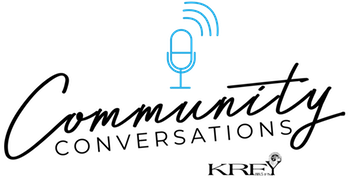 Tuesday, July 7, 2020 – Join hosts Julie Kallemeyn and Phil Hough as they present – Panhandle Forest Collaborative and Collaboration.
Guests include: Ben Irey, Conservation Connect Program Manager – National Forest Foundation and Facilitator for the Panhandle Forest Collaborative; Liz Johnson-Gebhardt, Executive Director, Priest Community Forest Connection and Co-chair of the Panhandle Forest Collaborative
Airtime – 8 a.m.

– Thursday, July 9, 2020 –
Join hosts Chris Bessler and Suzy Prez as they team up to present interviews with a selection of KRFY show hosts. Guests include: Jackie Henrion – host of Songs-Voices-Poems, Mike Bauer – host of the KRFY 70s and 80s, John Rohyans – host of Jazz Over Sandpoint, and Jo Ann Rohyans an Otto's broadcaster.
Tune in to be informed and inspired – 88.5 KRFY Community Radio.