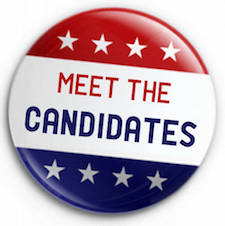 On Tuesday, October 19, KRFY co-hosted  a candidates' forum at the Sandpoint Library with a live broadcast over the airwaves and streaming here on KRFY.org. It was two forums in one, actually, kicking off first with Dover mayoral and council candidates, then switching to a second segment for the LPOSD trustee candidates, the 1% LOT ballot proposal and Sandpoint City Council candidates. Did you miss it? Click to watch the recorded videos on YouTube:
And Click here to listen to the Sandpoint forum in (improved, KRFY-quality) audio:
Our co-hosts for this forum were SandpointOnline.com, the Sandpoint Reader and the Selkirk Association of Realtors. A major thanks as well to the East Bonner County Library.