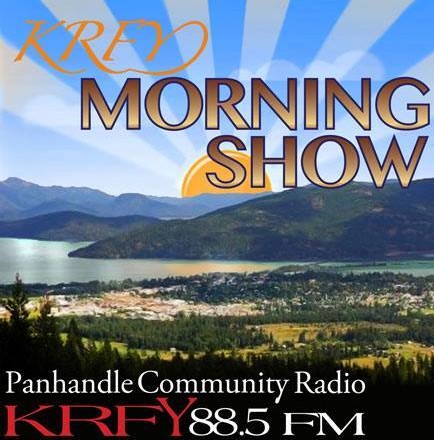 Here's what's coming on the  MORNING SHOW, airing at 8 a.m. each Tuesday and Thursday on 88.5 KRFY Community Radio.
INFORMATIVE – INSPIRING – ENTERTAINING
> Tuesday, January 25, 2022: Hosts Julie and Phil present a recorded interview with T. J. Ross, regional communication manager for the Panhandle region of the Idaho Department of Fish and Game, with an update.
> Thursday, January 27: Join KRFY Morning Show host Chris Bessler who will bring local events and weather, along with a recorded interview about the recent changes in the Bonner County Planning and Zoning department.
Did you miss a live show?  Hear recorded interviews, which are posted a few hours after air time, on our Podcasts page»