November 26, 2018
by
Susan
Here's what's coming up the week of November 26 – on the Morning Show on 88.5 KRFY. Airtime is 8 a.m. … but if you miss a show, you can hear a recorded podcast of it later in the day, on our Podcasts page on this website.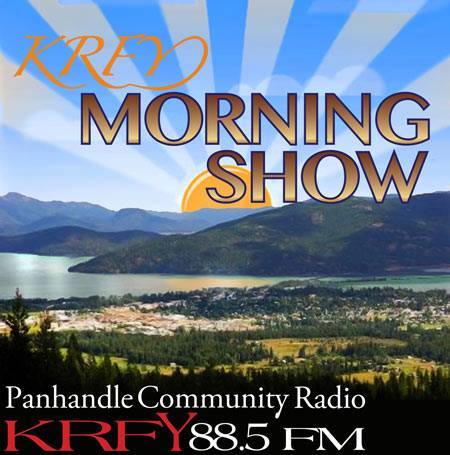 Tuesday, November 27: Hosts Julie Kallemeyn and Phil Hough will sit down with local non-profit Underwriters who support KRFY – Friends of Scotchman Peaks Wilderness, Lake Pend Oreille Waterkeeper, Panida Theater, Kaniksu Land Trust, Festival at Sandpoint, and Trout Unlimited. Tune in at 8 a.m.
Wednesday, November 28: Tune in as Morning Show host Suzy Prez visits with KRFY volunteers, board members, and broadcasters – to celebrate community radio at 88.5 KRFY and talk about  End Of The Year Giving.  Airtime is 8 a.m.
Thursday, November 29: Hosts Jim and Jack will visit with Festival at Sandpoint executive director, Dyno Wahl.  Airtime 8 a.m.
Got a question for any of our Morning Show guests? We like to ask questions from listeners, but you need to get it to us in advance of the show! Just drop us an email at krfyra[email protected] or call and leave a phone message at 208-265-2992.