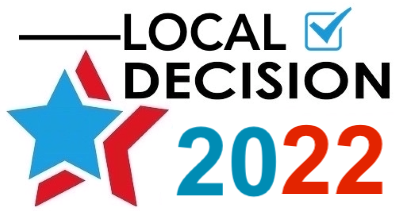 As part of our Local Decision 2022 series from April 7-May 12 on the KRFY Morning Show, host Chris Bessler interviewed candidates in the May 17 primary for contested local races for Bonner County offices and District 1 Legislature. All candidates are on the Republican party ballot, as there are no contested races on the Democratic ballot. Interviews ran around 15 minutes each. Click below to listen to individual interviews.
Idaho District 1 State Representative, Seat B. Aired May 5.
– Sage Dixon (incumbent). Click to listen.
Candidate Todd Engel declined the invitation to interview.
Additionally, 88.5 KRFY co-sponsored with SandpointOnline.com and the Sandpoint Reader two candidate forums. On May 2, candidates for Bonner County assessor and both commissioner seats fielded questions from the audience; on May 3, candidates for Idaho Legislature in Senate and both House seats answered questions. Each forum ran about 2 hours in length. Click to listen the forum recordings:
The Idaho primary election is May 17, 2022. For more information on the candidates plus details on registering to vote, party affiliation and how and were to vote, a comprehensive online voter's guide is at the Sandpoint Online Election Central.