Here's what's coming up this week of July 30 on the Morning Show on KRFY. Airtime is 8 a.m. … but if you miss a show, you can hear a recorded podcast of it later in the day, on our Podcasts page.
Tues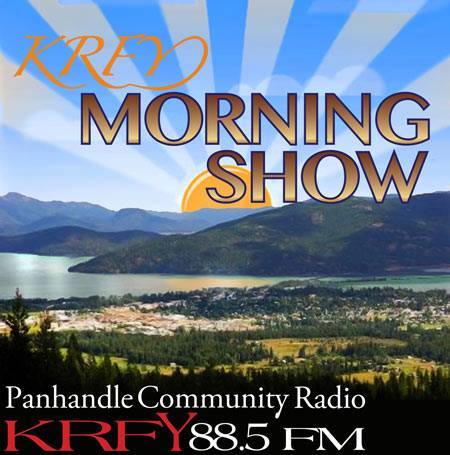 day, July 31: Hosts Julie Kallemeyn and Phil Hough will visit with Ricci Witte and Kate McAlister from the Bonner County Chamber of Commerce. Tune in at 8 a.m.
Wednesday, August 1:  Hosts Chris, Suzy and Ryan will sit down with Mandy Evans, executive director of the Panhandle Animal Shelter. Tune in to hear all about cats, dogs, and the many programs offered by the shelter.  Airtime is 8 a.m.
Thursday, August 2:  Join hosts Jack Peterson Carrie Logan.  Their guests will be musicians and teachers from the Youth Summer Orchestra with the Music Conservatory of Sandpoint.  Airing promptly at 8 a.m.
Got a question for any of our Morning Show guests? We like to ask questions from listeners, but you need to get it to us in advance of the show! Just drop us an email at [email protected] or call and leave a phone message at 208-265-2992.