Here's what's coming up the week of August 27 – on the Morning Show on 88.5 KRFY. Airtime is 8 a.m. … but if you miss a show, you can hear a recorded podcast of it later in the day, on our Podcasts page.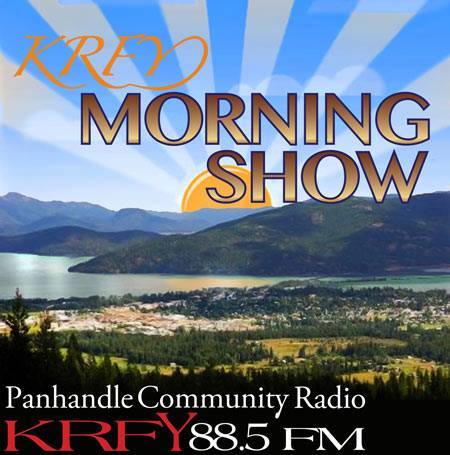 Tuesday, August 28: Host Julie Kallemeyn will visit with Lissa DeFreitas from Bonner Community Hospice. Tune in at 8 a.m.
Wednesday, August 29: Featuring Week One of a  four-part series: WATER IS LIFE, with hosts Suzy Prez and Jean Gerth.  This week their guests will be local health care practitioner, Nicole Grimm, and City of Sandpoint public works department heads, Amanda Wilson and Jeff Cowley.  Airtime is 8 a.m.
Thursday, August 30: Join hosts Jack Peterson and Jim Healey. Their guest will be new KRFY broadcaster Ryan Baumgartner who will talk about his new show 3 O'Clock Rush, that will air on 88.5 KRFY each Thursday at 3 p.m. starting September 6 and replay each Friday at 10 p.m.  Tune in  at 8 a.m.
EXTRA IN-STUDIO LIVE INTERVIEW with The Lil Smokies:  Thursday, August 30 at 2 p.m.  There will be stories and music from this acclaimed bluegrass band.
Got a question for any of our Morning Show guests? We like to ask questions from listeners, but you need to get it to us in advance of the show! Just drop us an email at [email protected] or call and leave a phone message at 208-265-2992.