Here's what's coming up the week of November 12 – on the Morning Show on 88.5 KRFY. Airtime is 8 a.m. … but if you miss a show, you can hear a recorded podcast of it later in the day, on our Podcasts page.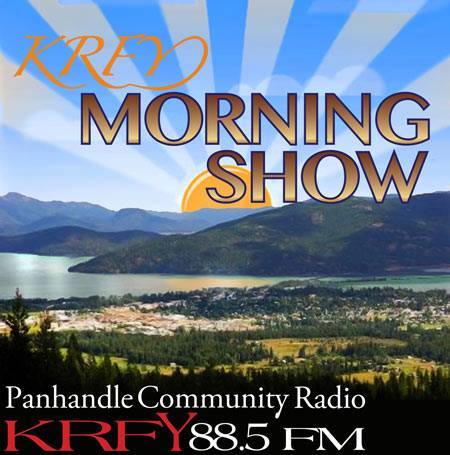 Tuesday, November 13: Hosts Julie Kallemeyn and Phil Hough will sit down with Dig Chrismer from Schweitzer Mountain and the Avalanche Center.  Ski season is right around the corner. Tune in at 8 a.m.
Wednesday, November 14: Tune in as Morning Show hosts, Chris and Suzy welcome Sandpoint city officials who will give an update on roads, sewers and other city projects.  Airtime is 8 a.m.
Thursday, November 15: Join hosts Jack Peterson and Jim Healey for the Thursday edition of the Morning Show.  Their guest will be Will Love, high school girls basketball coach.  Also included in the Morning Show, a second interview with Unknown Locals about upcoming productions. Tune in  at 8 a.m.
Got a question for any of our Morning Show guests? We like to ask questions from listeners, but you need to get it to us in advance of the show! Just drop us an email at krfyra[email protected] or call and leave a phone message at 208-265-2992.