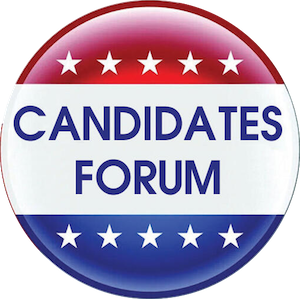 KRFY Community Radio, collaborating with the Sandpoint Reader and Sandpoint Online, conducted two candidate forums May 2-3, covering all the contested races for voters in the May 17 primary election.
We broadcast the forums each night live at 88.5 FM, as well as streamed them here. Did you miss a forum? The complete audio recording of each forum is available below to stream now or download!
County races forum May 2: Candidates in the two contested commissioner races and the contested county assessor race.
CLICK HERE for the County races forum audio»
Legislative District 1 forum May 3: Candidates for Idaho state Senate and state Representative, Seats A and B.
CLICK HERE for the Legislative races forum audio»
Learn more to be an informed voter. As part of our ongoing Local Decision 2022 series, KRFY is conducting individual interviews with all candidates in the May 17 primary in contested county and legislative races. Hear those interviews on our Podcasts page»