Topics are diverse this week on the 88.5 KRFY Morning Show, airing at 8 a.m. each Tuesday, Wednesday and Thursday:
Tuesday, March 28: Join Morning Show with hosts Phil Hough and Julie Kallemeyn for a talk with John Harbuck, an expert on orienteering. Airtime is 8 a.m., right here on listener-supported community radio.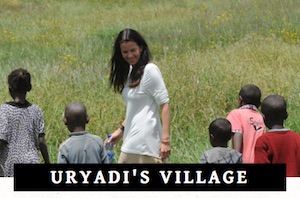 Wednesday, March 29: KRFY Morning Show hosts Suzy Prez and Chris Bessler take on two topics, first with Jennifer Fill-Crooks and Sarah Klintworth from Uryadi's Village, an orphanage in Ethiopia based out of North Idaho. Their second guest will be KRFY broadcaster Bernie Moser to tell about his new KRFY show "Easy On A Wednesday Morning. Tune in at 8 a.m., or catch the recorded podcast after the airtime.
Thursday, March 30: Tune in for the Thursday edition of the KRFY Morning Show with hosts Jack Peterson and Jim Healey. Their guests will be Kat Chambers and Jennifer Plummer from Kinderhaven. The upcoming month of April is Child Abuse Awareness and Prevention Month and the pair will tell about Kinderhaven's ongoing efforts to prevent child abuse. Don't miss the airtime at 8 a.m., or catch the recorded podcast afterwards.
Got a question for any of our guests? Our hosts love to ask questions from listeners during the interview. But you have to send those in advance! If you have a question for any of the guests scheduled on the KRFY Morning Show, give us a call at 265-2992 or email us right now. It's your radio station, too!