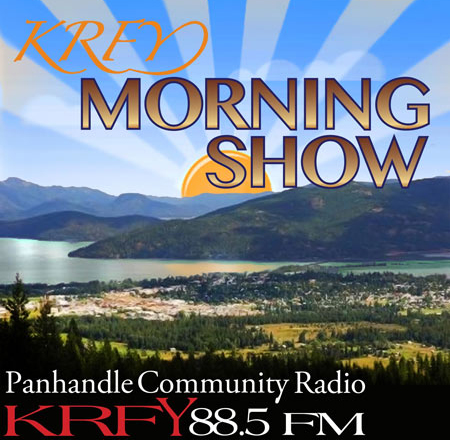 There's a terrific array of topics and guests on the KRFY Morning Show for the week of February 5. Catch our fascinating current event shows every Tuesday, Wednesday and Thursday live at 8 a.m., over the air at 88.5 – or right here via our "Live Stream" button at right. Can't tune in right at 8? Hear the recorded shows later each day, posted to our Podcasts page»
Tuesday, February 6:  Join Morning Show hosts Phil Hough and Carrie Logan as they speak with mental health professionals Amanda Thomas and Dr. Joe Wassif, who will talk about community mental health.  Air time is 8 a.m. on 88.5 KRFY.
Wednesday, February 7:  Morning Show hosts Suzy Prez and Chris Bessler will be talking with Mary Jensen and Jennifer Greve, principals and administrator at the Forrest M. Bird Charter School about news and deadlines for enrollment.  A second interview with organizer Barb Nunke from a local non-profit Takin Time, will focus on an upcoming fundraising concert with The Lowest Pair.  Tune in at 8 a.m. on 88.5 KRFY.
Thursday, February 8:  Morning Show hosts Jack Peterson and Jim Healey welcome guest Cori Holman, site manager at Mountain State Early Head Start.  The Morning Show airs at 8 a.m. at 88.5 KRFY.