Other Podcasts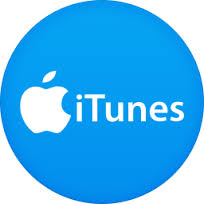 Catch our podcasts on iTunes. If you have iTunes on your computer or mobile device, you can now subscribe to the KRFY podcasts! Click to launch iTunes»
Conversations on Living and Dying Well: This series is produced and presented by Lissa DeFreitas from Bonner Community Hospice.
Special event podcasts: KRFY broadcasters occasionally get out into the community for remote live broadcasts at events, for which we provide the reported podcasts here.
Water Is Life: A four-part series dedicated to "water".  Listen and explore the many aspects of "water" featuring interview with experts in science, health, and environment  –  locally and globally.
Between the Notes: In this series, host Suzy Prez dives into the lives and minds of musicians, featuring live interviews and original music with songwriters and singers locally, and from across the country.
KRFY's Live & Local: Airing Tuesdays 7-8 p.m., host Suzy Prez explores the North Idaho music scene in open mic style, with interviews and live songs from local and visiting musicians.
KRFY Interviews: Our broadcasters often welcome community figures, musicians, artists and guests into the station for live interviews. We post the podcasts for listeners to hear at their convenience. Click to listen:
Thinking Outside the Box: Sandpoint's Ken Casler produces this original show airing Wednesdays at 6:30 p.m. Ken and guests explore topics on holistic living, healing and health, with discussions that "go beyond the norm and into the unknown." Click to visit his website, or click to hear podcasts: