The Morning Show offers up an interesting schedule of topics and guests for the week of March 19. Catch this informative current event shows every Tuesday, Wednesday and Thursday live at 8 a.m., over the air at 88.5 – or right here via the "Live Stream" button at the right. Can't tune in right at 8? Hear the recorded shows later each day, posted to our Podcasts page»
Tuesday, March 20:  Join Morning Show hosts Julie Kallemeyn and Julie Perchynski.  Their guest will be local dairy farmer Paul Herndon who will talk about the economics of local food production.  Air time is 8 a.m. on 88.5 KRFY.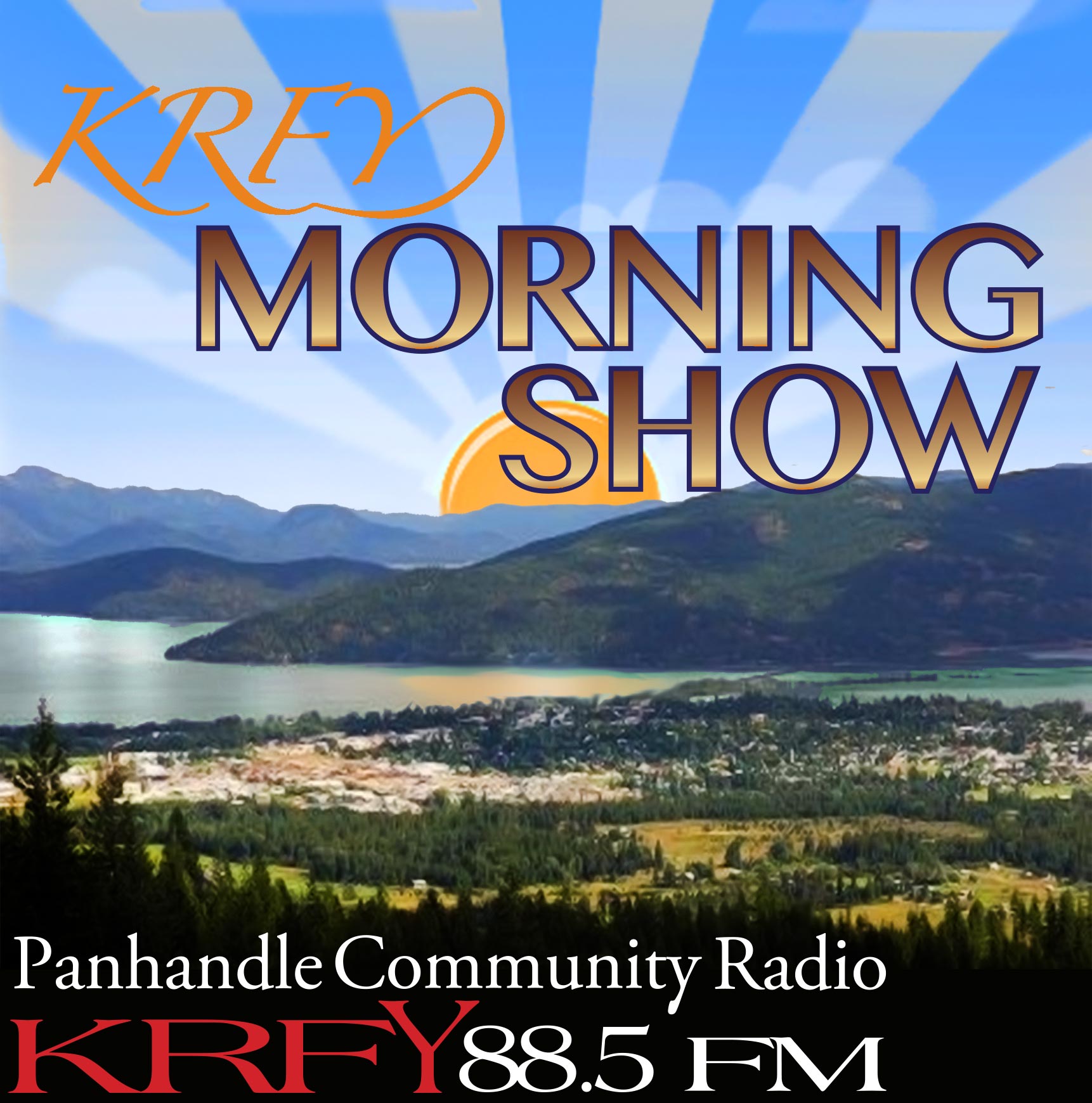 Wednesday, March 21: Join Morning Show hosts Suzy Prez and Chris Bessler. Their first guest will be Marcie Wilson from the Panhandle Alliance for Education.  A second interview with Lake Pend Oreille Waterkeeper, Shannon Williamson, will focus on train traffic and the proposed second rail line.  A third recorded podcast featuring local high school student organizers of the recent school walkout will also be included.  Tune in at 8 a.m. on 88.5 KRFY.
Thursday, March 22:  Morning Show hosts Jack Peterson and Jim Healey welcome Debbie Love from the Bonner Community Food Bank. The Morning Show airs at 8 a.m. at 88.5 KRFY.
GOT A QUESTION FOR ANY KRFY GUEST? If you have a question for any of our morning interview guests, drop us an email at [email protected] or call and leave a phone message at 28-265-2992. We like to ask listeners' questions ON AIR during the Morning Show interviews!