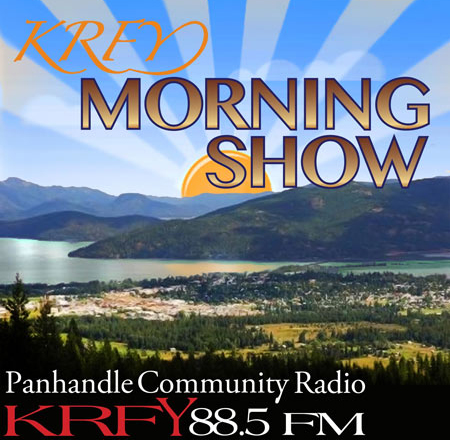 Tune in to 88.5 KRFY, Tuesday, March 3, for the KRFY Morning Show with host Suzy Prez. Guests this week will be KRFY intern and Waldorf student, Maren Andrick along with her mother Julia Andrick. Tune in to hear about Maren's eight-month internship at KRFY focusing on radio broadcasting. That's at 8:00 a.m. on 88.5 KRFY, community radio for you.
Thursday, March 5, join KRFY Morning Show hosts Jack and Diane. Their guests Olivia Luther and Heather Fupton from the Bonner County Historic Society and Museum. That's at 8:00 a.m. on 88.5 KRFY Community Radio.
WE WANT TO HEAR FROM YOU – KRFY LISTENERS.  If you have a question for any of our morning interview guests, drop us an email at krfyradio@gmail.com  or call and leave a phone message at 265-2992. We will ask your question ON AIR during the interview.