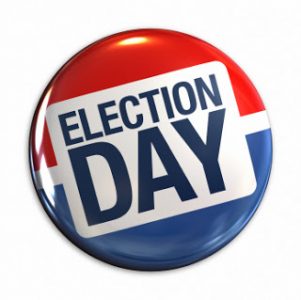 With the November 8 general election fast approaching, the Wednesday edition of the KRFY Morning Show kicks off a series of shows covering all the state and local contested races. We're calling our series LOCAL DECISION 2016, and invite listeners to tune in each Wednesday right up until Election Day to hear the candidates live, on the air. All candidates are invited; some have not confirmed. Airtime is 8 a.m. for each show:
September 28: U.S. House of Representatives District 1 race, with incumbent Republican Raul Labrador and challenger, Democrat James Piotrowski.
October 5: Bonner County Sheriff's race, with Independent write-in Terry Ford and incumbent Republican Daryl Wheeler.
October 12: District 7 House Seat A  race, with Democrat Jessica Chilcott and Republican Priscilla Giddings; and Senate candidates Republican Carl Crabtree and Democrat Ken Meyers.
October 19: District 1 Idaho House Seat B race, with incumbent Republican Sage Dixon and Democrat Stephen Howlett.
October 26: District 1 Idaho House Seat A race, with Democrat Kate McAlister and incumbent Republican Heather Scott.
November 2: District 1 Idaho Senate race, with incumbent Republican Shawn Keough and Democrat Steve Tanner.
Concluding our series, on November 9 – the morning following the election – we'll devote the show to a recap of the results, with reporters from the Sandpoint Reader and Bonner County Daily Bee to provide analysis.
Tune in and get informed, over the air at 88.5 FM, or streaming live online right here at www.krfy.org.