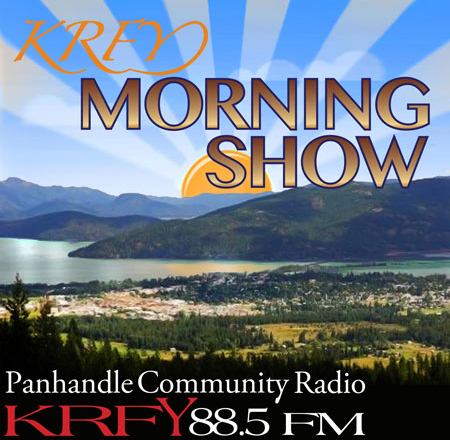 Tuesday, April 15 at 8 a.m.: Join the KRFY Morning Show as hosts Chris Bessler and Suzy Prez welcome Linda Spagon and Barb Perusse from the Life Skills Center about the work of this little known nonprofit. Tune in.
Thursday, April 17 at 8 a.m. on the KRFY Morning Show: It's spring, and that means time to plant that garden. Hosts Jack Peterson and Suzy Prez interview Michele Murphree from The Edible School Yard project.
Friday, April 18 at 8 a.m.: KRFY broadcaster Suzy Prez will be in the studio with representatives from the CHAFE 150 bike ride coming in June. Sponsored by the Sandpoint Rotory Club this event is fun, exciting and benefits children in the Lake Pend Oreille School district who are in the autism spectrum. Tune in and find out more.