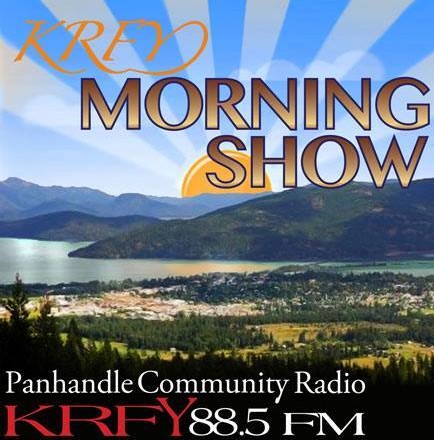 Here's what's coming on the  MORNING SHOW, airing at 8 a.m. each Tuesday, Wednesday and Thursday on 88.5 KRFY Community Radio. Tune in over the air, stream it here on our website, or check the Podcasts page after broadcast time.
INFORMATIVE – INSPIRING – ENTERTAINING
> Tuesday, October 4 – Join Julie Kallemeyn and Julie Perchynski for another edition of GARDEN TIME. They will be talking with native plant experts.
> Wednesday, October 5 – Chris Bessler with be talking with folks from the Community Resource Center and Better Together Animal Alliance about the Home to Home rescues of pets from hurricane Ian.
> Thursday, October 6 – Jack Peterson and Jim Healey will be presenting an interview with Jan Pellant with the Music Conservatory of Sandpoint.
Did you miss a live show? 
 Hear recorded interviews, which are posted a few hours after air time, on our 
Podcasts page»