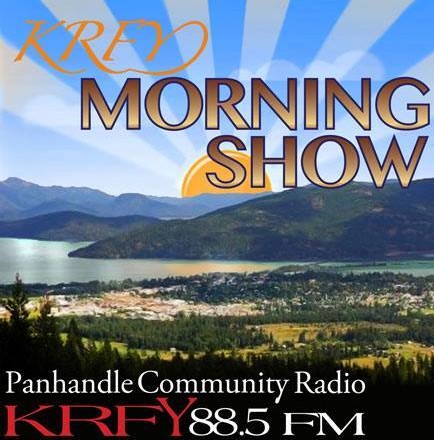 Here's what's coming on the  MORNING SHOW, airing at 8 a.m. each Tuesday and Thursday on 88.5 KRFY Community Radio – and this week, a bonus Wednesday.
INFORMATIVE – INSPIRING – ENTERTAINING
> Tuesday, July 5th
Another edition of GARDEN LIFE with hosts: Julie Perchynski and Julie Kallemeyn.
> Wednesday, July 6th
Host Chris Bessler will bring two interviews: Reclaim Idaho co-founder Luke Mayville, will give an update on the Idaho Education Ballot Initiative. A second interview is with retiring school district superintendent, Tom Albertson.
> Thursday, July 7th
Jim and Jack are back with their Thursday Morning Show. Interviews this week are with Bonner County Human Rights Task Force spokesperson, Brenda Hammond. A second interview is an update on the Panida Theater with Veronica Knowlton.
Did you miss a live show? 
 Hear recorded interviews, which are posted a few hours after air time, on our 
Podcasts page»