It's a varied week of topics coming October 24-26 for the Morning Show on KRFY. Here is what is on tap for the week:
Tuesday, October 24: Join Morning Show hosts Phil Hough and Julie Kallemeyn. Their first guests will be Laura Wolfe and Barb More, biologists with Idaho Fish and Game who will talk about the Panhandle elk mortality study. Second guests will be Catherine Perusse and Amy Topp with the North Idaho 24-hour crisis line. That's at 8 a.m at 88.5.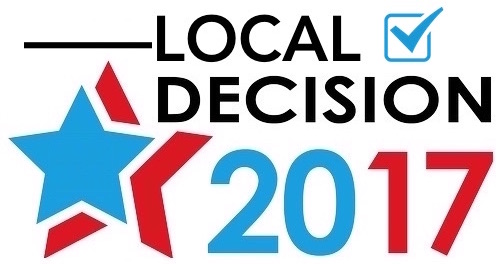 Wednesday, October 25: The second of two "Local Decision 2017" editions of the Morning Show airs, with interviews of three of the six Sandpoint City Council candidates, Joel Aispuro, Jeff Bohnhof and John Darling. Airtime is 8 a.m.
The previous week's October 18 show featured candidates Mose Dunkel, Robert Jediny and Shannon Williamson. City elections are November 7.
The Sandpoint City Candidates Forum, co-hosted by KRFY with Sandpoint Online and Sandpoint Reader, is October 30, 5:30-7:30 at Sandpoint Community Hall. Candidates will answer questions submitted by audience members. Want to submit a question in advance? Email it to [email protected].
Thursday, October 26: Join Morning Show hosts Jack Peterson and Carrie Logan. Their guest will be Lissa DeFreitas with Bonner Health Community Hospice.That's at 8 a.m., here on 88.5 KRFY.
WE WANT YOUR QUESTIONS, 88.5 KRFY LISTENERS! We invite listeners to submit questions in advance for any of our upcoming Morning Show guests. Just drop us an email at [email protected] or call and leave a phone message at 265-2992. We will ask your questions ON AIR during the Morning Show interviews.