The signature community affairs program on 88.5 KRFY, the Morning Show airs each week on Tuesday, Wednesday and Thursday. Here is what's coming up for the week of January 15.
Tuesday, January 16: Join Morning Show hosts Phil Hough and Julie Kallemeyn as they talk with Jen Jensen, the UI County Extension Educator for Bonner and Boundary counties. Tune in at 8 a.m. to 88.5 to listen.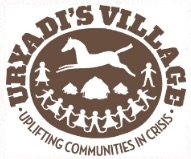 Wednesday, January 17: Join Morning Show host Suzy Prez and guest co-host Jean Gerth. Their first guests will be Sarah Klintworth and Jennifer Fills-Crooks of Uryadi's Village, who will give an update on the work of their orphanage in Ethiopia. A second guest will be Rebecca Holland, an organizer for the second North Idaho Women's March set for Saturday, January 20. Catch it live, at 8 a.m.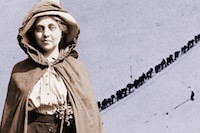 Thursday, January 18: Hosts Jack Peterson and Jim Healey will talk with Hannah Combs of the Pend Oreille Arts Council about POAC's live storytelling performance, "Klondike," coming January 26. Based on real events, it is the tale of a young woman who braves the perilous journey to the Yukon during the 1890s gold rush. Catch the interivew live at 8 a.m.
WE WANT TO HEAR FROM YOU – 88.5 KRFY LISTENERS. If you have a question for any of our morning interview guests, drop us an email at [email protected] or call and leave a phone message at 265-2992. We like to ask listener questions ON AIR during the Morning Show interviews!