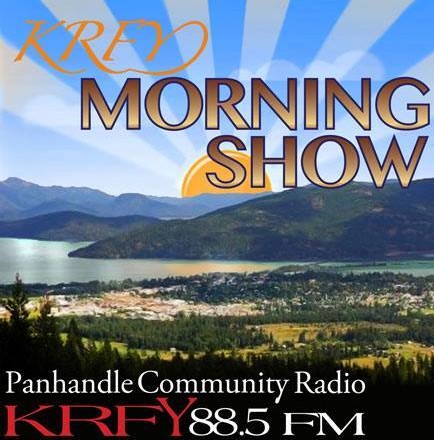 Here's what's coming on the  MORNING SHOW, airing at 8 a.m. each Tuesday, Wednesday and Thursday on 88.5 KRFY Community Radio. Tune in over the air, stream it here on our website, or check the Podcasts page after broadcast time.
INFORMATIVE – INSPIRING – ENTERTAINING
> Tuesday, August 9

Host Phil presents an interview with Karie Lee Knoke, Finalist On History Channel's "Alone" Season 9 – Post Season Interview
> Wednesday, August 10

Host Chris Bessler presents news, local events, weather, and an interview with Ali Baranski and Bob Witte with Festival at Sandpoint season recap.
> Thursday, August 11

Jim and Jack will be in the studio with news, events, great music, and an interview with Debbie Love, director of the Bonner Community Food Bank.
Did you miss a live show? 
 Hear recorded interviews, which are posted a few hours after air time, on our 
Podcasts page»