88.5 KRFY Community Radio is on the air, twenty four hours a day – seven days a week, with the help of the automation programs:  Radio Logik DJ and Scheduler.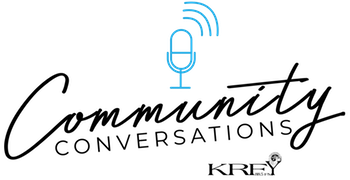 This week on COMMUNITY CONVERSATIONS at 8 a.m. Tuesday and Thursday on 88.5 KRFY Community Radio.
– Tuesday, May 26, 2020 –
Hosts Phil Hough and Julie Kallemern present recorded interviews focusing on outdoor activities in north Idaho along with their Open For Business section. Guests include: Round Lake State Park Manager Mary McGraw, and Park Ranger Bart Gutke. Open For Business guest is Charles Mortensen, owner of Syringa Cyclery. Airtime – 8 a.m.Hosts
– Thursday, May 28, 2020 –
Host Chris Bessler presents a recorded interview "School District Talk, with Lake Pend Oreille School District Superintendent Tom Albertson, and Trustee Geraldine Lewis. We will hear how the end of a very strange school year looks. Airtime 8 a.m.
Tune in to be informed and inspired – 88.5 KRFY Community Radio.